1st Rock Legends Festival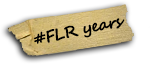 MAIN LINE-UP
The Animals

Terry Man

Ray Wilson
(GENESIS)
"The legend celebration" started with "the House of the Rising Sun" by The Animals – Legendary band, with John Steel on percussion. Show gave a beginning to a exceptional celebration in Charlotta Valley – Festival, that became Rock Legends Festival just a year  later.
Next to polish artists, such as Shannon or unforgettable Krystyna Prońko was: GENESIS singer Ray Wilson, and Terry Man from New York. Wilson performed with his band "Stiltskin". He enjoyed Festival's atmosphere and magical Charlotta Valley so much that he pronounced himself on the next edition right away. New York's bluesman – Terry Man, who has worked with such artists like John Lennon or Miles Davies has charmed the audience both with his original blues-inspired compositions from Missisipi, and hits of famous The Eagles – like "Hotel California"
"The Legend Celebration" has been a great succes, and as a first edition of Rock Legends Festival, has layed a foundations for a huge musical project, that will be continued for many years, and decades to come.
SEE OTHER EDITIONS: