2nd Rock Legends Festival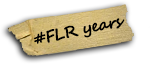 1st SHOW 12.07.2008
Glitter Band
(lider John Rosall)
Middle of the Road

Ray Wilson
(GENESIS)
2nd SHOW 26.07.2008
Maggie Reilly

Chris Norman
z zespołu Smokie
3rd SHOW 15-17.08.2008
The Animals and Friends
(John Steel – perkusja, Peter Barton – wokal, John Weider – gitara, Zoot Money – klawisze)
T. Rex

Ray Wilson

Bonnie Tyler

Ten Years After

Electric Light Band
(Phil Bates)
2nd Edition of Rock Legends Festival was a huge succes. First concerts were very sentimental, taking the audience back to 70′ with songs like ""Sacramento", "Rock'n'Roll" czy "Sugar Baby Love". They danced and sung to the middle of the night!
Performances of artists like Maggie Reilly, who worked with Mike Oldfield or Chris Norman from legendary band "Smokie" has once again moved the audience. Hits like "Living next door to Alice" or "Everytime we touch"  will remain for a long time in memories both audience and singers, suprised by extremely warm welcome.
August concerts also have gone down in history. Our stage has guested two stars, that performed also in the previous edition: The Animals and Ray Wilosn, as well as the bands that visited Charlotta Valley for the first time: T.Rex, Bonnie Tyler or Woodstocks '69 unforgettable stars – Ten Years After. Audience has not remain indifferent for sounds of timeless songs of Genesis or Phil Collins, or David Bowie, performed by Ray Wilson, as well as "Children of the Revolution" sung by Rob Benson of T.Rex.
Festival was ended by a performance of Electric Light Band, created by Phil Bates – former member of legendary Electric Light Orchestra. Hits like "Evil woman" or "Calling America" was recreated faithfully by a band inspired by a famous orchestra.
SEE OTHER EDITIONS: