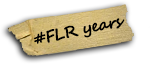 I. ODSŁONA 24-25.07.2009
The Troggs
(Reg Presley – śpiew, Chris Britton – gitara)
Wishbone Ash
(Martin Turner – gitara basowa)
T. Rex
(Paul Fenton – perskusja, Richard Spencer – giatara, Graham Olivier z "Saxon" – gitara)
Slade
(Dave Hill- wokal, gitara, Don Powell – perkusja, Mal McNulty – wokal, gitara, John Berry – gitara basowa, skrzypce)
II. ODSŁONA 14-16.08.2009
Focus

Budgie

The Yardbirds
(Chris Dreja – gitara, Jim McCarty – perkusja, Ben King – gitara, David Smale – gitara basowa, harmonijka)
Arthur Brown

Chicken Shack
(Stan Webb)
Nazareth

Sweet
(Andy Scott)
Holidays in July! Merry Christmas for Mirosław Wawrowski – Festival's Director sung by leagendary Slade group for the end of July's 3rd Rock Legends Festiwal in Charlotta Valley has crowned the two days of fantastic fun!
This years edition has been honored by the presence of artists such as The Troggs, Wishbone Ash, or legendary T.Rex, Who performed in Charlotta Valley couple of times before. Audience danced to the hits like "Wild thing", "Love is all around" or famous "Children of the Revolution". Atmosphere of 60′ and fun was unforgettable, even for the artists. The Troggs singer, Reg Presley has defined the Festival with just one word – "AWESOME!"
August concert was also a huge succes. For three beautifll, hot days, the audience was entertained by legends such as Artur Brown or Budgie. Festivals participators has also seend unforgettable group – The Yardbirds, which was a cradle for excelent guitarists, like Eric Clapton, Jeff Beck or Jimmie Page.
Announced by A.Matysik form "Twój Blues" magazine  "the biggest and the most meaningfull musical event of the year" Rock Legends Festival has ended with concerts of legendary group Sweet and Nazareth.
SEE OTHER EDITIONS: