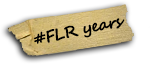 WYKONAWCY:
Arthur Brown

Maggie Bell i Dave Kelly

Deep Purple
(Nick Simper – gitara basowa, Nasty Habits )
Hamburg Blues Band

Ken Hensley
(Live Wire)
King Crimson
(David Cross - skrzypce)
Omega

Eric Burdon
(The Animals)
Marillio

Procol Harum

SEN O DOLINIE:
Resekcja

White Room

Kruk

Passion Fruit

Quidam

4th Rock Legends Festival has started at 13 March in Charlotta's Rock Pub. Exclusive concert in the Pub has been a meeting of few Stars, who later performed in summer – Arthur Brown has solemnly revealed his likenes on the Pub's wall. The evening has been honoured by blues duo Maggie Bell and Dave Kelly. New project "Nasty Habits" was pronounced by Nick Simper – bass player of legendary Deep Purple  – who also promised to perform in summer.
Artists mentioned above has performed on the stage in summer. We could also listen to legendary Ken Hensley, from Uriah Heep. Hensley has prepared, among his new songs, many well known hist of Uriah Heep, and one of them – "Sweet Freedom"  he dedicated to Lech Wałęsa.
The next day started by a performance of David Cross – the violinist of King Crimson, who also played old and new songs. Next concert was a legendary hungarian group – Omega, with the support of Andrzej Radajewski, whos huge dream was to sing "The Girl with the pearl's hair", and for another time it has became clear that magical Charlotta Valley can make the dreams come true. Preceded with rehearsals, completely professional perfmormance with Omega not only happend – it has also met with the great applause.
August concerts was a comeback of well recognized and loved by the audience stars, like Arthur Brown or The Animals. Legends like Marillion, Nick Samper from Deep Purple, or British Blues Quartet has also gave great shows.
SEE OTHER EDITIONS: