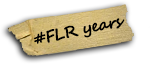 II. ODSŁONA 12-14.08.2011
Saxon

UFO

Colosseum
(Ten Years After)
Alvin Lee

Vanilla Fudge

Jack Bruce
(CREAM)
SUPPORT:
5th Rock Legends Festival was special for many reasons. Among all others – it was the first jubilee, our Festival has just turned five! Especially for this occasion, legendary Deep Purple performed, and from the first notes has moved the audience.
Legendary group has performed their greatest hits, like "Smoke on the water", and stunned the audience with exceptional arrangements, like Mazurek Dąbrowski,  perfectly composed in Don Airey's solo. Deep Purple show was kind of a break-through  in Festivals history, and after that, nothing remained like it used to be..
It has been proven in August, when such well known bands like Saxon, UFO, Colosseum, Vanilla Fudge, and Jack Bruce from legendary group Cream has performed. Beside the stars from abroad, our amphiteater has also guested our nations great bands: TSA, Dżem, Boogie Chilli, and once again – Kruk.
Fifth Rock Legends Festival was another great succes. Our event not only has written itself in calendars of artists, but most importantly – of our great fans. Thank you all so much for those unforgetable 5 years!
GALERIA
ZDJĘCIA: MAREK HOFFMAN PHOTOGRAPHY
SEE OTHER EDITIONS: