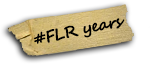 I. ODSŁONA 13-14.07.2012
The Doors
(Ray Mazarek i Robby Krieger)
Ten Years After
(Rick Lee, Chic Churchill, Leo Lyons, Joe Gooch)
Savoy Brown

Cactus

II. ODSŁONA 10-12.08.2012
Thin Lizzy

Uriah Heep

Paul Rodgers

SUPPORT:
Kruk

Acid Drinkers

Złe Psy

Budka Suflera

Chemia

Perfect

After the Fifth edition of the Festival, in new, improved amphiteater 6th edition of Rock Legends Festival moved ahead with full steam! This years has started with the concert of The Doors – with half of the original crew: Ray Manzarek and Robbie Krieger. They moved audiences back to seventies, especially with the song "Riders on the storm" which took place during the real storm!
Besides the bands, that played in Charlotta's amphiteaters in past years, like Ten Years After, this edition of the Festival was rich in perfomances of groups that has never before played in not only Poland – but this part of Europe! Cactus, or singer Paul Rogers gave great concerts. Audience has warmle welcome Savoy Brown, who performed in poland 15 years ago at Rawa Blues Festival.
In August, the audience has listened to excelent polish bands, like Kruk, who started in Charlotta as a support, and now performed as a main star, Acid  Drinkers, Chemia, perfect, Złe Psy, or Budka Suflera.
Good old Rock hits by Thin Lizzy or legendary Uriah Hepp has moved the audience to awesome fun. Festival was crowned by the performance of Paul Rogers.
GALERIA
ZDJĘCIA: MAREK HOFFMAN PHOTOGRAPHY
SEE OTHER EDITIONS: