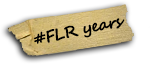 GŁÓWNI WYKONAWCY:
Carlos Santana

John Mayall

Alice Cooper

SUPPORT:
Hoodo Band

Kruk

Streak Number Eight

LUCKY SEVEN  – That's how we can summ up seventh edition of Rock Legends Festival in Charlotta Valley. This year's huge Festivals event – Carlos Santana concert – didn't suprise when it comes to attendance. Exceptional things happend during this show, proving that magical Charlotta Valley is a place not only fulfilling the dreams, but also making true things that has never been dream of!
Because, have anyone ever dreamed to be gifted flowers form Carlos Santana? That's what happend to the host and organizator of the Festival – Mirosław Wawrowski, who has been invited to the stage during the show by Santana, and were given not only a bucket of white roses, but also a signed guitar (which can be seen in Charlotta Valley's hotel lobby). Carlos said that he didn't just found his new home here, but stated that the atmosphere of peace and love from Charlotta Valley should be spread around the world!
Similar dose of emotions was served during other concerts – Alice Cooper and his musicians has performed in exceptional, dramatic fashion, giving a show in Frankenstein style. He performed hits by hendrix, The Doors or The Who, among his own songs.
Prominent bluesman – John Mayal didn't disappoint as well – with hits like "All Your Love" played at the highest level possible, he easily kept up with level of profesionalism of unforgettable Santana.
Carlos has announced, that He will return to his new home – we are hoping, that you will return as well!
GALERIA
ZDJĘCIA: MAREK HOFFMAN PHOTOGRAPHY
SEE OTHER EDITIONS: