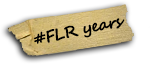 GŁÓWNI WYKONAWCY:
Bob Dylan

Ian Anderson
(Jethro Hull)
Fish

8th edition of Rock Legends Festival in Charlotta Valley has been no different from the previous edition – many legends, including rock iconic singer performed in Charlotta's amphiteater – awarded Nobel Prize in Literature autor –  Bob Dylan, who played his best hits, such as "Knockin on heaven's door" or "Make you feel my love".
Dylan's performance has not only touched the audience, but also made them leave their seats, as well as next artist – Jethro Tull. Frontman of the group, scottish multiinstrumentalist, Ian Anderson, is also, just like Bob Dylan, a great poet, and even has been given two Ph.D's in literature by British Universities. Audience was privilaged to listen to his unforgettable performances both on harmonica and a flute.
8th Rock Legends Festival has also been greatened by Fish – Derek William Dick from Marillion. He has charmed the audience with his songs "Just good friends" or "Chasing miss pretty".
This years edition was not only a must-attend for the fans of good old rock, but also for fans of literature.
GALERIA
ZDJĘCIA: MAREK HOFFMAN PHOTOGRAPHY
SEE OTHER EDITIONS: