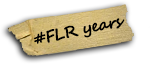 I. ODSŁONA 8.07.2016
Carlos Santana

Suzi Quatro

SUPPORT:
The Jan Gałach Band

Kasia Kowalska

II. ODSŁONA 25.07.2016
Marillion

Mike and The Mechanics

Deep Purple

SUPPORT:
III. ODSŁONA 05.08.2016
The Sisters of Mercy

Whitesnake

SUPPORT:
10th Rock Legends Festival in Charlotta Valley was a huge event, for the fans, organizators and for the artists themselves – The Festival is taking place for ten consecutive years! A jubilee like that couldn't happen without the Ambassador of Charlotta Valley in the world – almost a local – Carlos Santana, who performed during the tenth birthday for the first time. After Santana's show, her concert with unforgettable charisma and a soul of a young girl gave a legendary Suzi Quatro – guitarists and singer performing non-stop since early seventies. Playing bass Suzi with unlimited energy has moved all the audience from their seats.
Amphiteater has also witnessed the sounds of legendary Deep Purple, Marillion and Mike and the Mechanics. Rock music, with thousands of fans singing alone has made the 10th jubilee unforgettable both for the audience and the artists.
This edition has been divided in three separate shows, and the last of them gave audiences the possibility to watch Sisters of Mercy and Whitesnake. Both concerts were so attractive for the fans, that even the horrible weather didn't stop the great fun!
SEE OTHER EDITIONS: