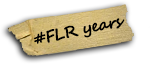 I. ODSŁONA 12-13.07.2017
The Orchestra starring the former members of The Electric Light Orchestra

YES (ft. Anderson, Rabin, Wakeman)

SUPPORT:
II. ODSŁONA 13, 15.08.2017
Patti Smith and her Band

KORN

SUPPORT:
Voo Voo

Chassis

Acid Drinkers

Eleventh edition of Rock Legends Festival was no different than previous ones – performances by the greatest rock stars in the world was given in July – The Orchestra – band created from former members of Electric Light Orchestra, and YES (ft. Anderson, Rabin, Wakeman) – was uniqe shows in poland.
The Orchestra has been invited after many requests from Festival's fans. Organizers didn't remain indifferent for those, and fullfiled the task! Also YES with heavenly Anderson's voice, little different from classical rock music, has written itself in Festival's history with record breaking fan numbers.
In August our amphiteater has guested real fames of poetry – rock'n'rol poet Patti Smith and her band has performed alternative forms of rock. Uncompromising and amibtious Patti Smith, can only be compared to Bob Dylan, whos expressivenes both in music and in lyrics is equal to Smith.
As the end.. or maybe a new begining  in Festivals history, show by Korn has moved rock legends from seventies and eighties straight to nineties! Korn's music, associeted with progresive metal was a little disturbing for organizers, but the audience came with such passion, and had so much fun, that we have been left no choice but to call it a huge succes!
GALERIA
ZDJĘCIA: MAREK HOFFMAN PHOTOGRAPHY
SEE OTHER EDITIONS: